Video & Facilitators Guide
Why some people break the rules and what to do about it ...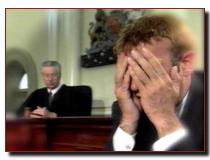 Introducing ... a powerful and motivating video training program to assist management and supervisors with their most difficult task - to achieve compliance without generating resentment, work refusals and other negative side effects ...
Video Highlights
The human side of failing at one's due diligence is dramatically illustrated with the re-enactment of a tragic and true story.
This video is a wake up call your people will never forget.
The words "I'll try" are exposed for what they really say!
The impact of drugs and alcohol at work is put in its place.
How to conduct a positive disciplinary meeting.
Why a personal commitment is required for health and safety.
Witness near miss accidents common to many workplaces and learn what to do.
Running time: 33 minutes
$395.00 + P.S.T. + G.S.T. CDN Funds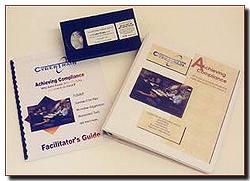 Facilitator's Guide Highlights
pre and post viewing discussion topics
workshop suggestions and role plays
sample forms and checklists
guidelines for discussing and confronting non-compliance
valuable assessment tools and much more!
$65.00 + P.S.T. + G.S.T. CDN Funds


A Division of John A. Ford & Associates Inc.
24 Baylor Crescent, Georgetown, ON L7G 1A6 ph. (905) 873-3031 fax (905) 877-7147